BRIAN & LYNN'S CANADIAN TOUR
10,000 kilometres by Buick & Cadillac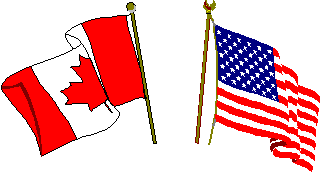 Site Menu - Click any other page you'd like to view
HOME PAGE

DIARY

HOTEL LIST

VANCOUVER & VICTORIA

INLAND PASSAGE

MOUNTAINS

QUÉBEC

PERCÉ

CABOT TRAIL
THE MARITIMES

MAINE

FRISCO

BUILDINGS

WILD ANIMALS

DOGS

LOBSTERS

VEHICLES

HISTORY

FLORA

OUR HOME

WELCOME TO OUR PERSONAL TRAVEL WEB SITE
Welcome to this six week private driving tour of Canada followed by eight days of touring in the USA. We'll drive through British Columbia, Alberta, Quebec, New Brunswick, Prince Edward Island, Nova Scotia and Maine. This web site also covers the return journey to Australia via Toronto and San Francisco.
Throughout our journey we e-mailed daily accounts of our activities back to friends and relatives in Australia. You may now visit that diary of events right here at this web site. Pages of photos from the trip are also provided for further interest. Just click on any photo set in the above menu to view our albums.
Whilst we were researching our holiday to Canada we would have given our right arm for a detailed narrative describing someone else's holiday in the same regions we hoped to visit. Unfortunately we couldn't find such a thing on the Net. Maybe our new site will help to fill this gap. If you're visiting this site with Canadian travel intentions and find that it has been moderately helpful, we'd love to hear about it. Send us a brief e-mail. It would be great to hear that our work had some beneficial spin-off for other travellers.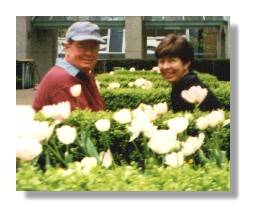 We hope you enjoy your visit.
Best wishes from Brian & Lynn Tonkin
Nambucca Heads NSW Australia